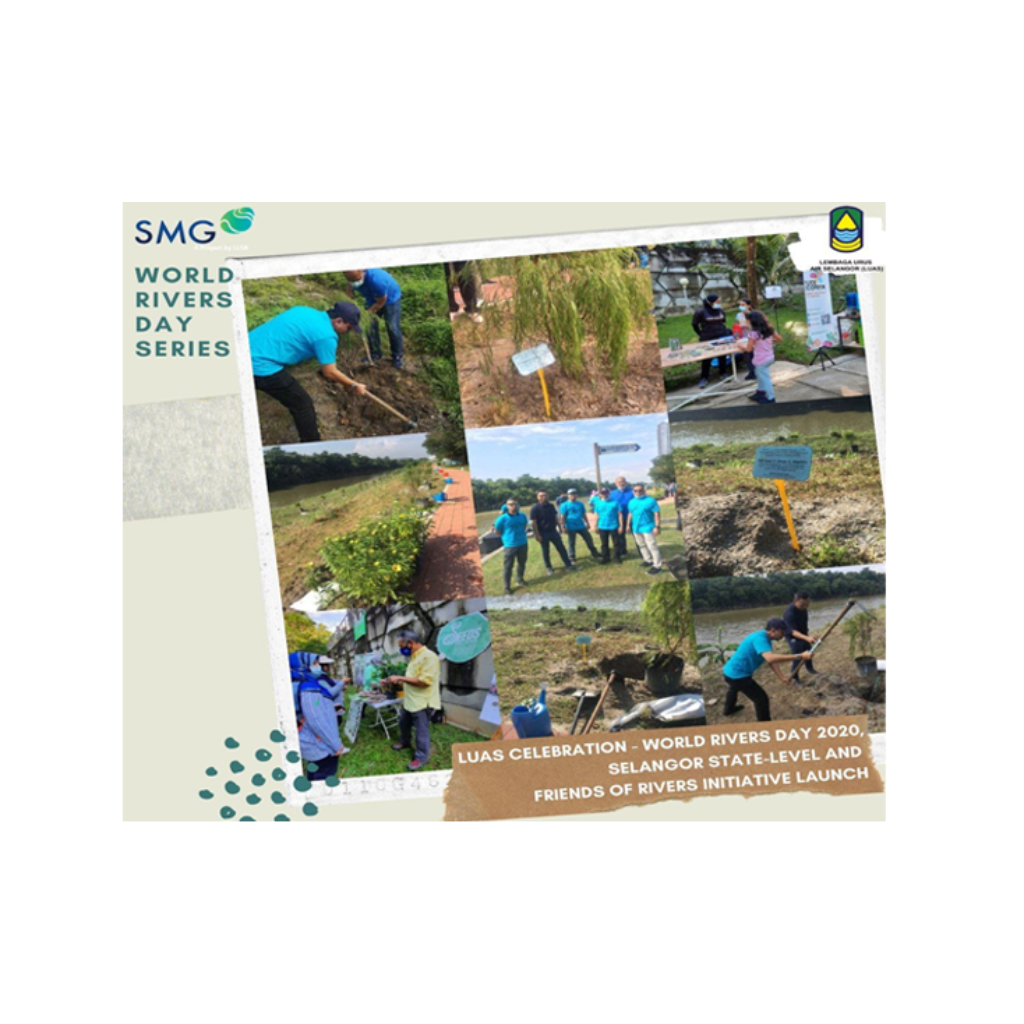 Become a friend of a river.
Last Saturday, the SMG team were honoured to be part of two Selangor state-level World Rivers Day 2020 programmes.
A big shout out to, Friends of Sg Klang Taman Melawati River Three, for showing us how they work together with partners beyond just removing debris from the river upstream, by giving discarded plastics and wood new life, and planting trees while pulling the community together in working the land.
Down the river, we had the chance to be part of the MBSJ riverbank event, where we contributed 300 saplings of yellow alder (bunga pukul lapan or lidah kucing) and white buttercup (bunga padang) that will add to efforts to beautify the area.
Thanks to
Lembaga Urus Air Selangor
(LUAS), we now also have almost 30 Friends of Rivers groups all over Selangor, with more on the way, making it easier for you to be part of the movement to support "waterways in our communities", which is also the theme for this year's World Rivers Day celebration. Find a group closest to you at http://www.luas.gov.my/…/frien…/senarai-friends-of-river and make a difference today.
This wraps up our World Rivers Day 2020 series. We hope you have been inspired to take your next step in river protection and river care.