About Landasan Lumayan
Landasan Lumayan Sdn Bhd (LLSB), was incorporated under the Companies Act, 1965 on 3rd May 2012. LLSB has been appointed by the Selangor State Government as the Master Developer to implement key activities in the Rejuvenation of Klang River which is now known as Selangor Maritime Gateway (SMG).
Our Responsibilities
 Landasan Lumayan Sdn Bhd has introduced sensors along the river to gather data, including the water level.Covering 88,000 acres of land along 56 km of Klang River, SMG masterplan ascertains the quality and opportunity of potential advancements that plans to be an improvement catalyst. With SMG masterplan set up, it will reserve Klang as an Eco Smart City to urge new economic activities along Klang River that includes elements of development such as trade, hospitality, tourism, housing and service industries.
 Lembaga Urus Air Selangor (LUAS) monitors the water level and quality by the daily readings from the rivers which likewise open mindfulness on the significance of the environment just as well as take ownership of the natural surroundings.
As a result of this cleaning-up phase, the water quality index (WQI) has been improved from Class V (contaminated and dangerous) to Class III (moderately good). Sightings of crocodiles and otters in Klang River are also a positive sign that the water quality is good.
Klang River development phase consists of five catalyst projects, including upgrading of the Pangkalan Batu Urban Park in Klang and the construction of Mangrove Point, which is expected to be completed in 2020.
Corporate Structure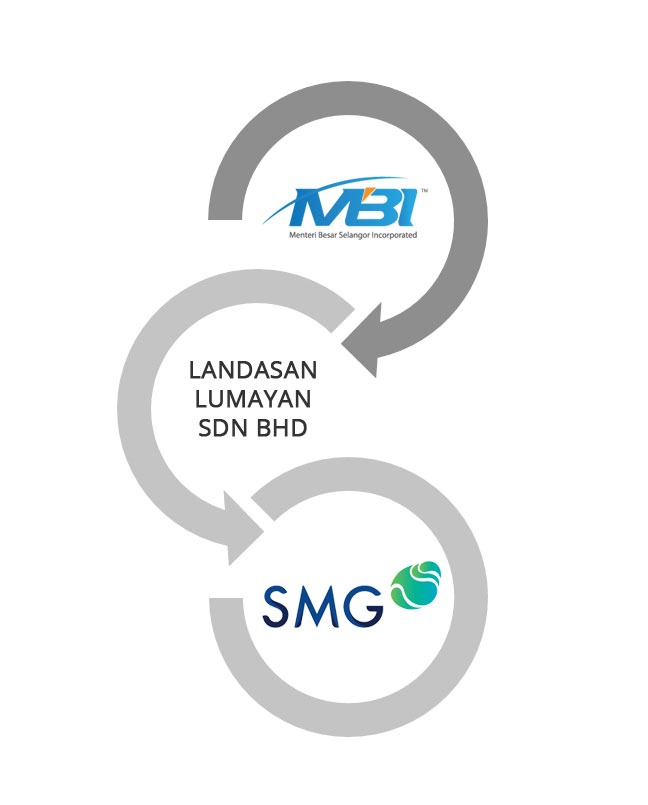 Board Of Directors
YB Tuan Ir Izham Bin Hashim
Board of Directors & Chairman
Puan Hajah Norita Binti Mohd Sidek
Board of Directors
Dato' Johary Bin Anuar
Board of Directors
En. Syaiful Azmen Bin Nordin
Board of Directors & Managing Director