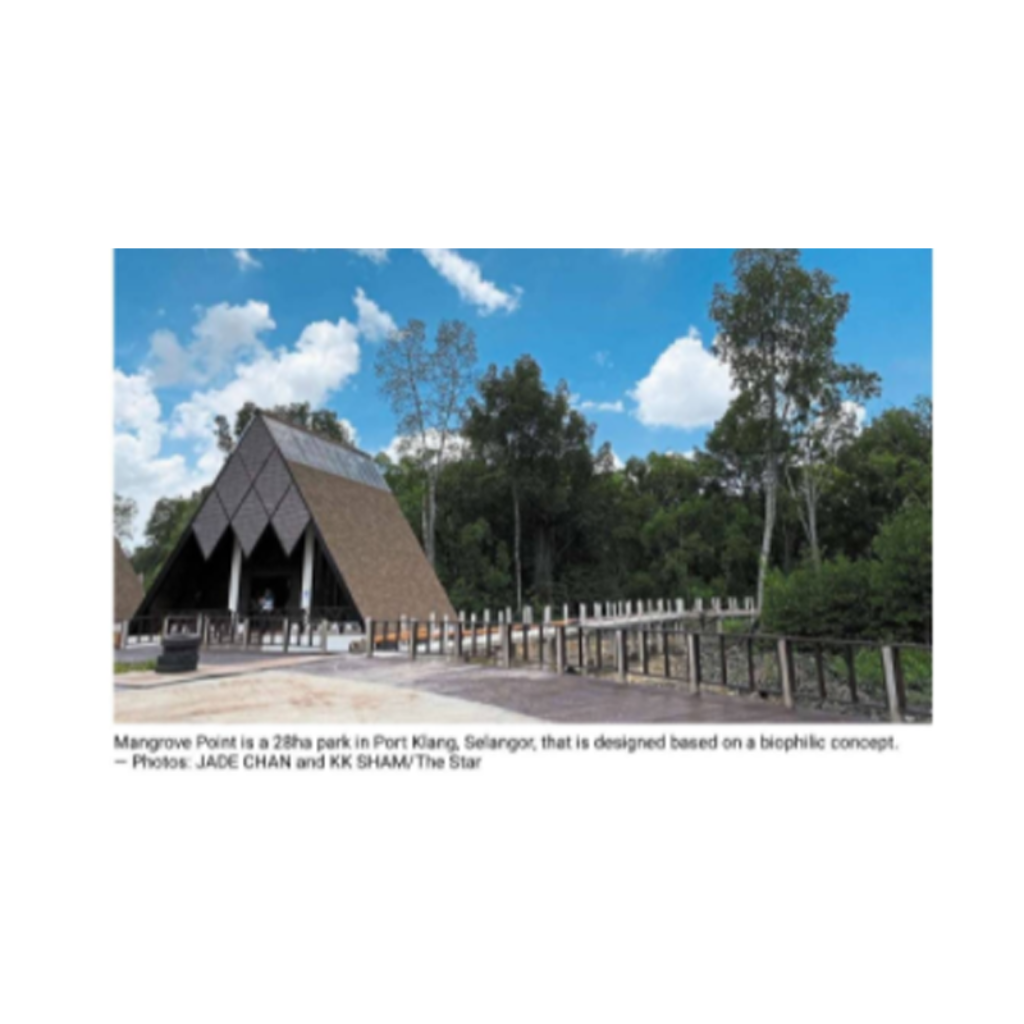 Unique mangrove park to open in Port Klang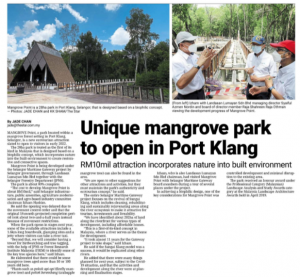 Mangrove Point is being developed under the Selangor Maritime Gateway project by Selangor government through Landasan Lumayan Sdn Bhd together with Selangor Forestry Department (JPNS). The park is about 80% complete.
"The cost to develop Mangrove Point is about RM10mil," said Selangor infrastructure, public amenities, agriculture modernisation and agro-based industry committee chairman Izham Hashim.