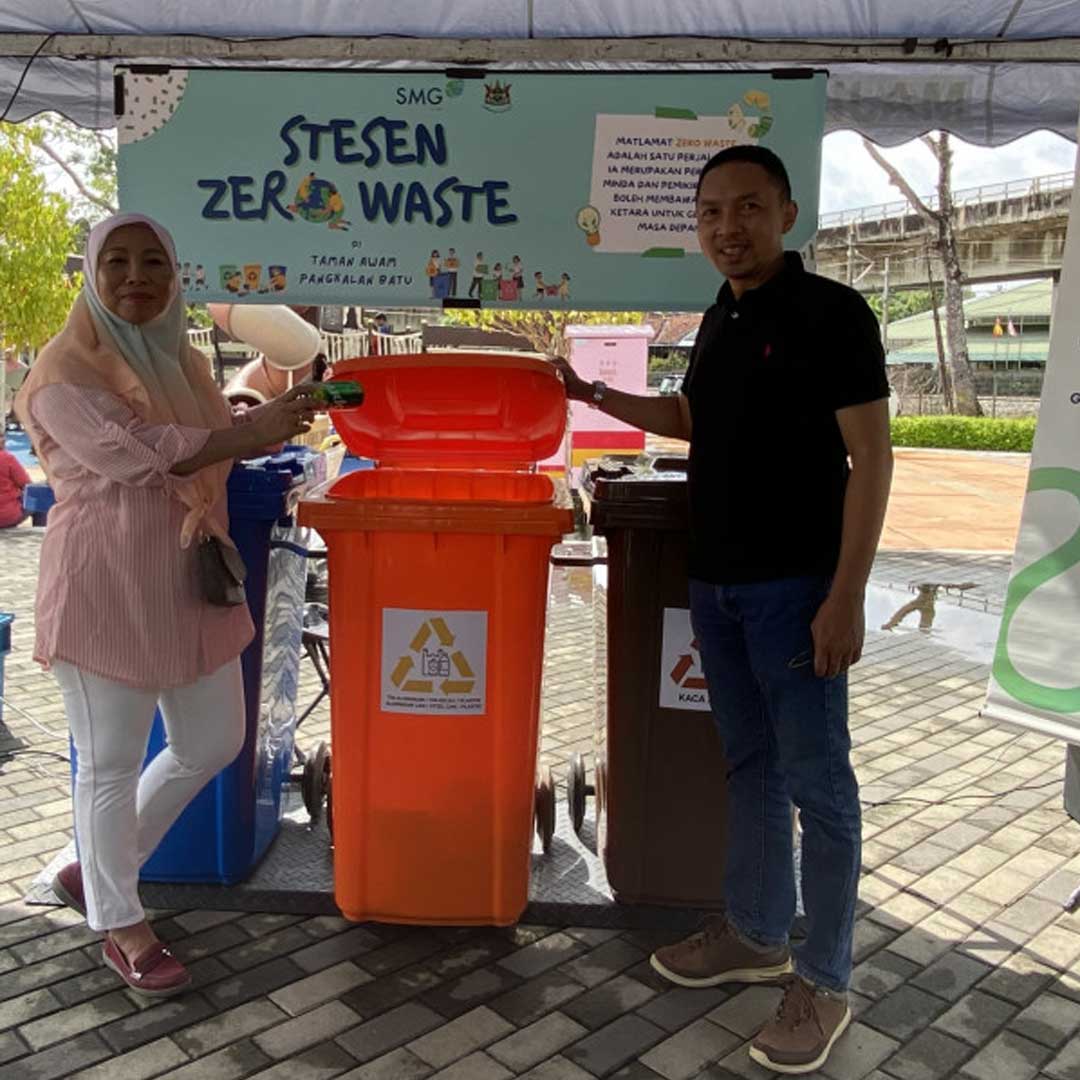 SMG Brings Klang River Festival and Kabut In The Park To Taman Awam Pangkalan Batu
For the first time, Selangor Maritime Gateway (SMG) brought the Klang River Festival to its riverside park at Taman Awam Pangkalan Batu on Sunday, 4th December 2022 showcasing the popular Kabut In The Park. Together, both events celebrated the conservation and preservation of Klang River by advocating a recommerce and mindful lifestyle amongst Malaysians.
In conjunction with these events, which ran from 9AM to 2PM, SMG joined hands with Majlis Perbandaran Klang (MPK) to develop activities to promote Taman Awam Pangkalan Batu as the first Zero Waste Park in Klang.
Klang River Festival
SMG is one of the independent programme partners for the week-long Klang River Festival (KRF) by KongsiKL, which celebrates artistry, heritage, community and the rich biodiversity of the Klang River through curated programmes that run at various locations from 25 November 2022 to 4 November 2022. In partnering with KRF, SMG organised River Taxi boat rides for the public at special rates, where visitors were able to experience the river and learn about some of the revival initiatives that have been taken to clean Klang River as well as understand that river care is the joint responsibility of everyone. Visit @klangriverfestival on Instagram for more information.
Kabut In The Park
Presenting its' first ever edition in Klang, SMG is partnered with Kabut in the Park – a truly circular economy yard sale, where individuals come together to sell their pre-loved items from the boot of their cars and table setups, allowing for clothes, household items and knick-knacks to be given a second life thus diverting them from landfills. This is the first zero waste event in Taman Awam Pangkalan Batu where vendors and visitors alike were encouraged to bring their own bottles and containers to avoid the use of single-use plastics. The event featured more than 20 Kabut vendors and exciting family-friendly activities such as rock-climbing, archery, sand art and a painting workshop for kids. Visit @kabutinthepark on Instagram for more information on their upcoming events.
Taman Awam Pangkalan Batu in Klang is an interactive urban park that also serves as the main jetty point to explore the Klang River. The SMG initiative, managed by Landasan Lumayan Sdn Bhd, is a project by the Selangor State Government to revive Klang River and its surrounding areas, and it aims to tackle the issue of river pollution through the active removal of floating debris in the short-term with the long-term goal of collaborating with like-minded partners to engage and connect with various communities and encourage the adoption of recycling and good rubbish disposal practices.