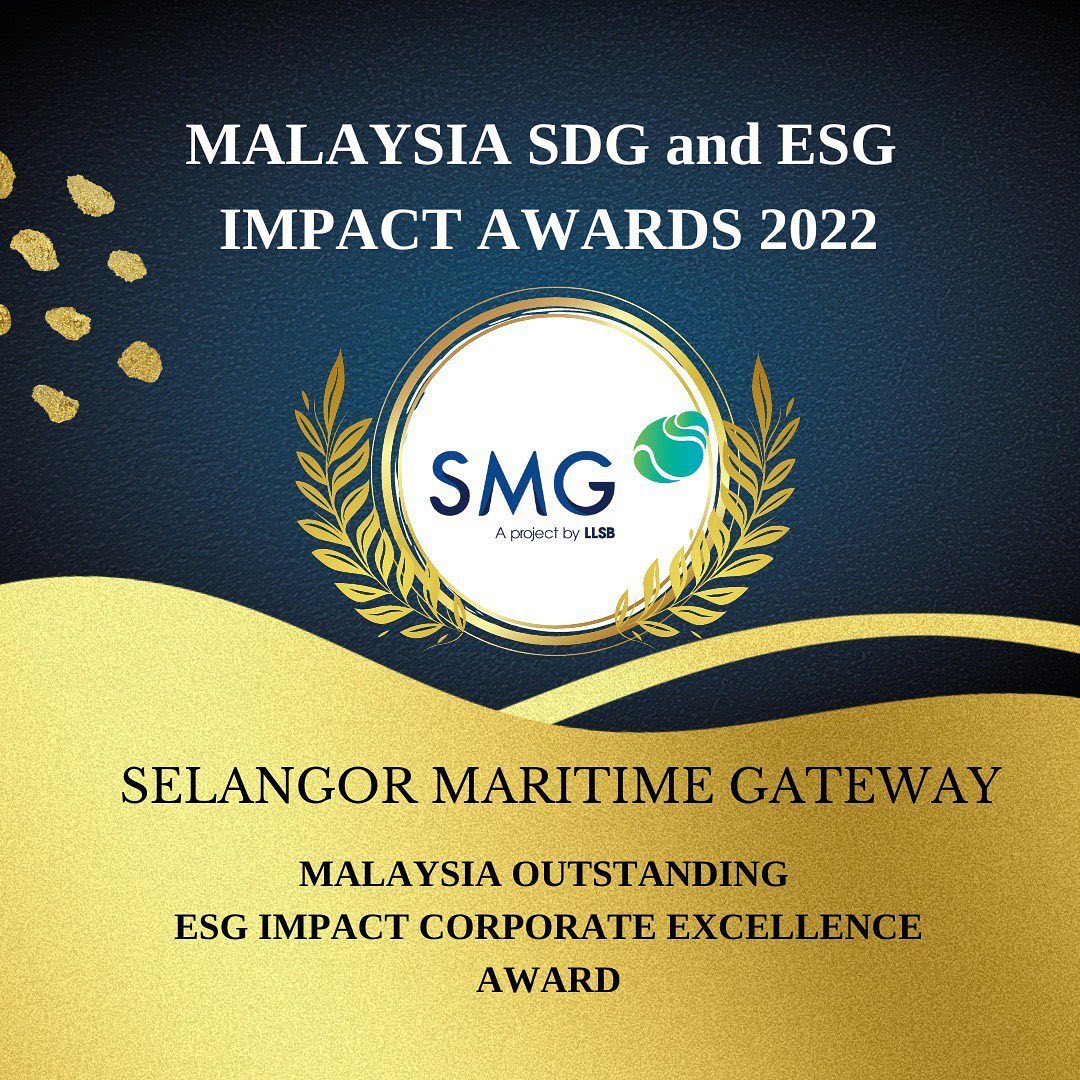 Malaysia SDG and ESG Impact Awards 2022
The Malaysia SDG and ESG Impact Award Ceremony was held on the 23rd of August to honor individuals and organizations that have successfully advanced SDG goals while implementing ESG practices into their business model.
Selangor Maritime Gateway (SMG) Project was honored to receive the 2022 Malaysia Outstanding ESG Corporate Excellence Award among several other pioneers in their respective fields. This award is a recognition to the importance of river care and testament to our efforts in re-establishing Sungai Klang as a valuable resource and asset for the State of Selangor through Environment, Social and Governance principles.
A huge thank you to All-Party Parliamentary Group on SDGs (APPG-SDG), the Economic Club of Kuala Lumpur (ECKL) and the KSI Strategic Institute for Asia Pacific (KSI), with the support of the Malaysian CSO Alliance, for this recognition and thank you also to Deputy Minister of Finance, YB Dato' Indera Mohd Shahar bin Abdullah, YB Dato' Sri Rohani Abdul Karim, Chairman, APPG-SDG, Tan Sri Michael Yeoh, Datuk Seri Mohamad Iqbal Rawther and Ms Lavanya Rama Iyar of @wwfmy .
We are humbled to be recognised alongside other winners such as FGV Holdings Berhad, Eco World Development Group Berhad, UEM Edgenta Berhad, Mah Sing Group Berhad, Jawala Plantation Industries and Xeraya Capital.
Sustainable Development Goals will not only help build a better world but will foster the exponential goals of developing an inclusive and sustainable society, so let us all work together to secure our future.