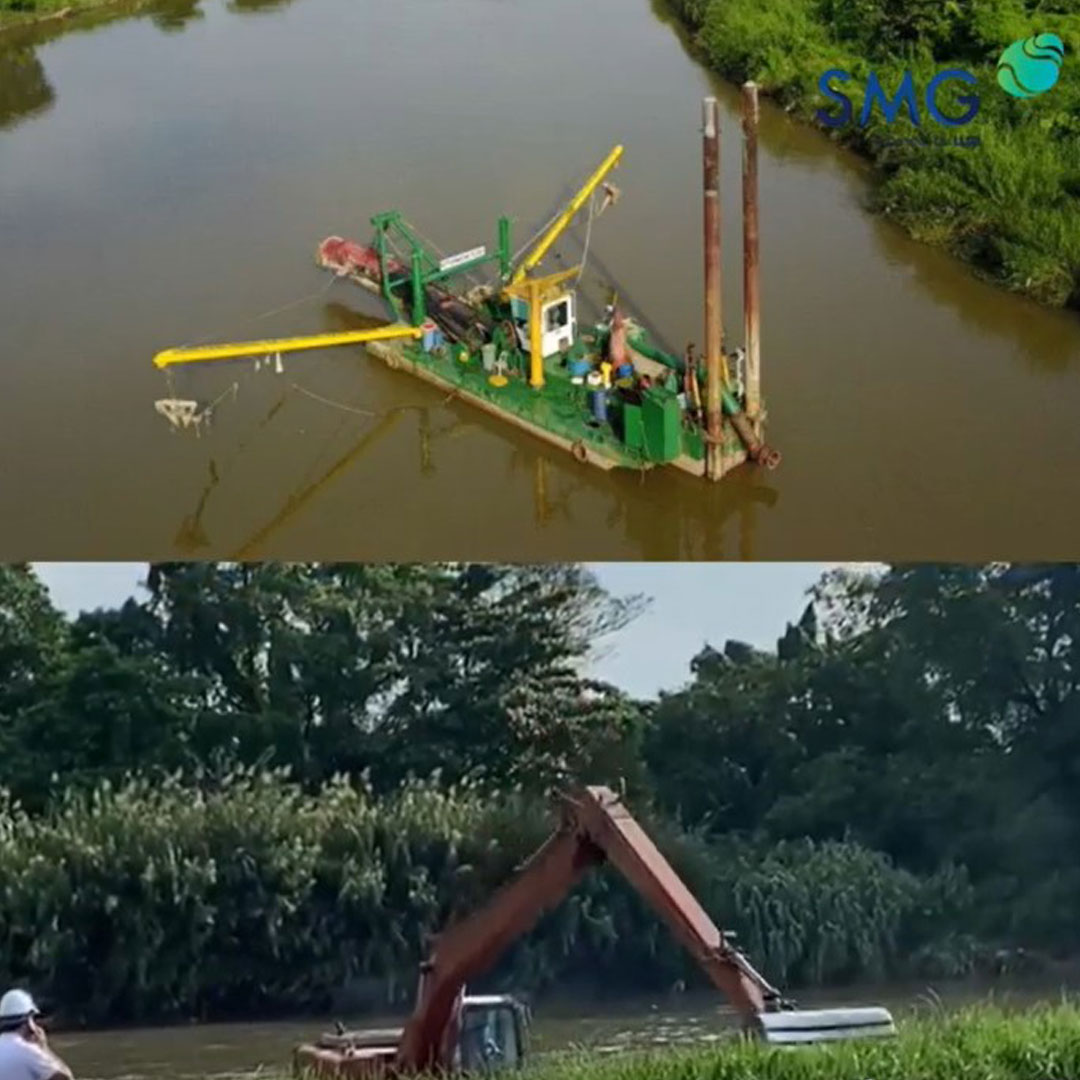 Deepening and widening work of Taman Sri Muda
Immediate work has started upstream of Taman Sri Muda, which is a high risk flooding area where the river is also at its shallowest due to decades of built up sediments at the riverbed that has decreased the depth of the river and compromised river capacity. Work in this zone is slated for completion by March 2023 and will see the use of the IHC Beaver 1200 Cutter Suction Dredger and the amphibious excavator as seen in the video here.
Overall flood mitigation works will be carried out over a period of five (5) years involving 12 zones with an estimated investment cost of RM 700 million. This will lower the risk of flooding by increasing the river capacity by 40% and help close to 500,000 residents along Sungai Klang in Selangor.