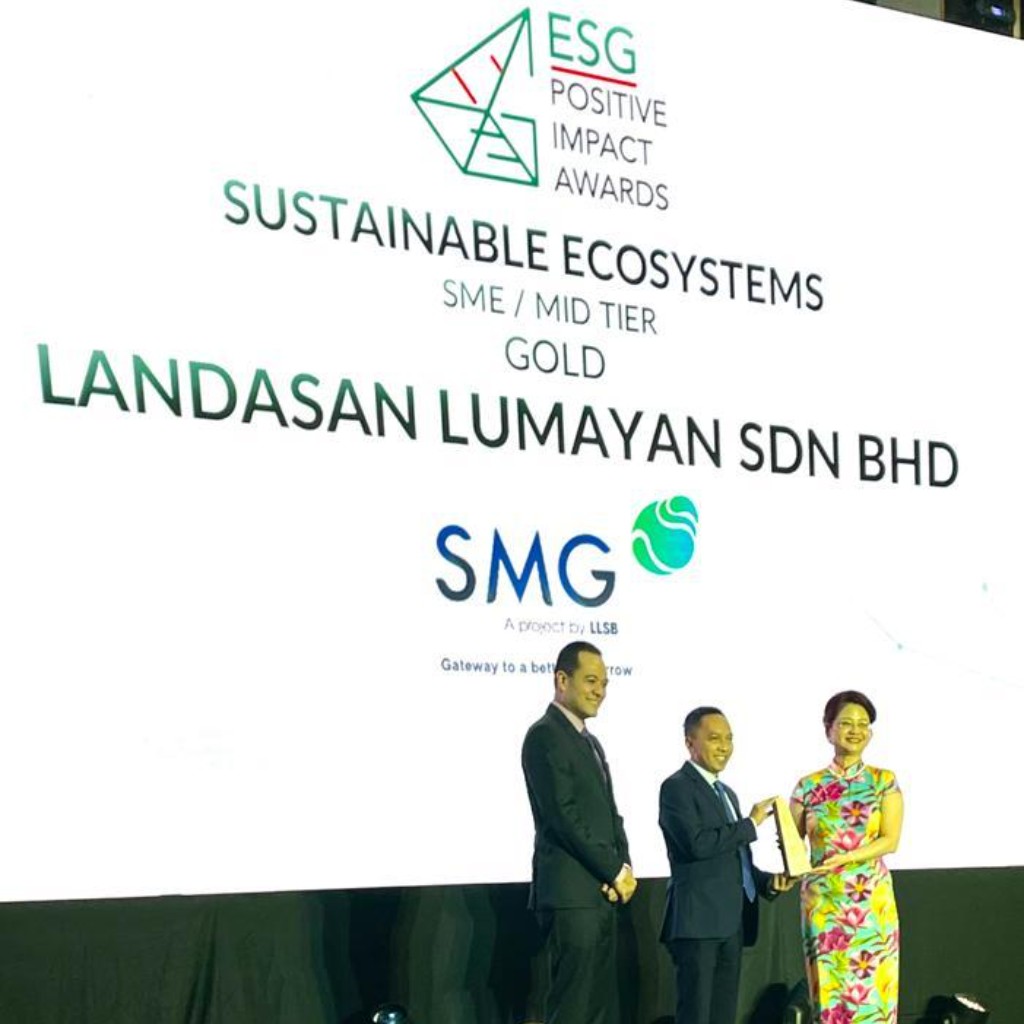 LLSB has been honoured with the Gold Award in the Sustainable Ecosystem category at the ESG Positive Impact Awards 2023.
Our dedication to river conservation as a means of championing environmental goals is once again recognised, and this reaffirms our commitment to sustainable practices in pursuit of a better and greener future for all residents of the Klang River Basin.
Thank you to all our stakeholders – the Selangor State Government, municipalities, state agencies, consultants, NGOs and corporations. Your support helps us realise the bigger goal of making Sungai Klang a key economic generator in this region.
This latest achievement is the third award received by LLSB for the SMG project in the span of a year. We previously took home a Silver Award for the Best Government Sustainability Initiative at the Gulf Sustainability Awards 2022 and a Gold Award for Sustainability in Government at the Green World Awards 2023.