This challenge is organised by:

In Partnership With:

The Problem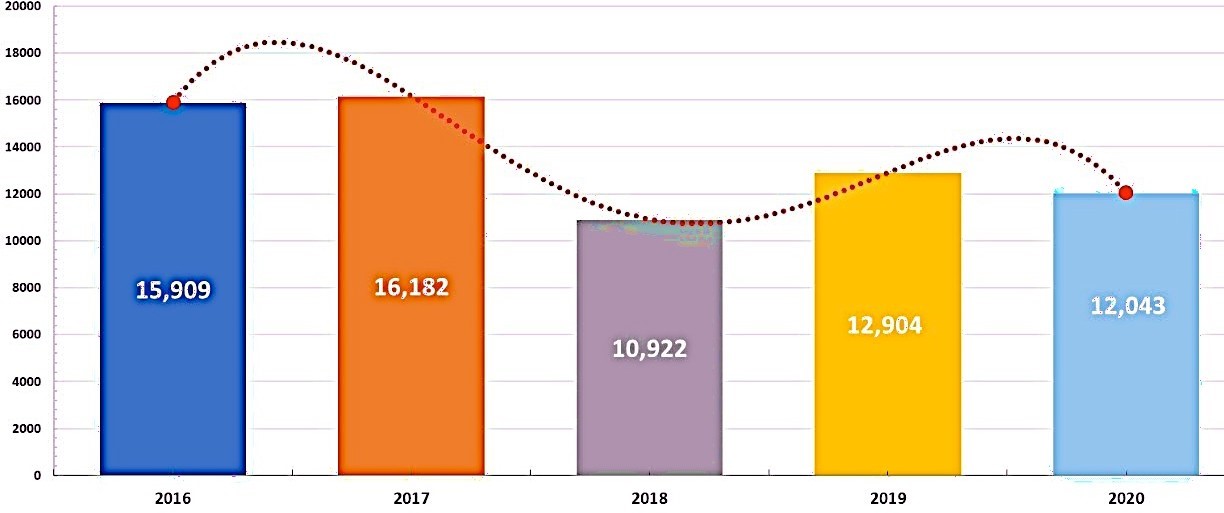 Image 1a: Total Volume (Metric Tonne) of Waste Collected under SMG until December 2020
Between 2016 and December 2020, 67,962 metric tonnes of solid and organic waste have been removed from the Klang River. Cleaning was intensified in 2018 when the SMG project was introduced with the placement of seven (7) log booms along the river to trap waste.
In October 2019, the river cleaning solution was further enhanced with the deployment of the world's first hybrid INTERCEPTOR that catches floating debris , in a partnership with Dutch NGO The Ocean Cleanup.
Although we are seeing a reduction of the amount of waste extracted (Image 1a) from the Klang River, the problem still persists.
The fact remains that Malaysians have been dumping waste directly into rivers and indirectly into drains that lead to rivers for decades, and while governments work on solving the issue of illegal dumping and river pollution through heightened enforcement and public education, we still need to tackle river waste and find a solution to repurpose the waste, in the immediate to long term future.
Currently, the waste extracted from the Klang River is sent to landfills and the Selangor government is committed to reducing the volume of waste ending up in landfills by incorporating a sustainable circular economy into the SMG river waste management solution.
Turning Waste Into Resource
In line with the government's green technology and waste recovery agenda, let us focus on river waste as a resource in the creation of a circular economy

Resource recovery from waste, refers to selective extraction of disposed materials for next use and/or to extract the maximum benefits from products which will help reduce or delay the consumption of natural resources and reduce the amount of waste generated.

Currently, valuable materials from the river waste sent to landfill are yet to be recovered. There is an opportunity to create economic value for these materials while reducing environmental impact. Innovation and green technology adoption must be the key driver to steer waste management towards greater resource efficiency.

While we continue to examine several available options to repurpose this waste, we also hope to find the answer to this pressing problem by partnering with youth, our visionary social entrepreneurs for a better tomorrow, to push the boundaries of innovation by demonstrating the possibilities of resource recovery from the waste collected, to create a new usable product.

We are looking for new waste-to-product technologies that can transform Selangor's river waste into value streams thus creating a circular economy of what we currently register as trash.
How can we use green innovation
to convert river waste into a
functional sustainable product with commercial value?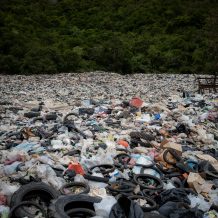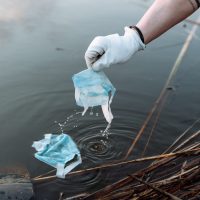 The Selangor government is seeking to minimise the amount of river waste going to landfills in line with the NGTP.
Develop a technology or mechanism to deconstruct the waste into a useful functional product that is environmentally friendly.
The solution should be designed using green technology.
The solution should be adaptable to the volume of waste collected in any given area and even adaptable for municipality waste.
The solution should be easily deployable to any area that requires it.
The solution should help minimise the current operational and logistics cost of transferring the river waste to landfills.
The end product from the solution should be marketable.
Why Participate
This challenge is organised in partnership with Malaysian Global Innovation & Creative Centre (MaGIC). Upon completion of the challenge, eligible participants will be provided exclusive access to MaGIC's 1st ever Social Impact Challenge Accelerator (SICA) programme.
SICA is an open call to impact-driven business enterprises to submit commercially driven solutions in addressing selected problem statements. Selected winners from this challenge will earn exclusive invite to an impact-focused accelerator and stand to obtain direct post accelerator support which will allow your solution to be adopted or scaled at a faster pace. For more information, please visit https://www.mymagic.my/sica
Your technology will help repurpose most of the waste collected from the river or even by the local municipalities. This means less waste ending up in landfills. Through our partnership with MaGIC, Landasan Lumayan wants to ensure that the chosen technology is embedded into the Selangor state's waste management solution and does not end up merely as a concept.
The Selangor State Government is making great strides in the area of sustainability and with your solution, you will have the opportunity and access to work with various state agencies via Landasan Lumayan to make a real difference to the environment and the future of our planet.
Materials
Eligible teams will have access to the SMG Sg Kandis log boom waste collection site in Shah Alam, Selangor
Participants in East Malaysia can retrieve up to 100kg of waste at any legally registered collection site (preferably river waste) but full declaration of location and details of types of waste being used must be disclosed.
Each team can request up to 100kg of organic and/or solid waste materials for the development of the solution.
Award for Winners
Selected winners from the challenge will gain access to R&D cash pool worth up to RM50,000 to help you refine your technology
AND
Receive exclusive invite to participate in an impact-focused accelerator
for 3 months of capacity building, network and funding opportunities under MaGIC's

Post Accelerator Support
Upon completion of accelerator under SICA, the technology and "products" that best demonstrate the solution to the challenge, with the strongest business potential may be offered:
grant of up to RM100,000*
and/or
Collaboration with Landasan Lumayan Sdn Bhd or its appointed partner(s) for further development of your concept.
Mentorship programmes at any one (or more) of the organisations under Menteri Besar Incorporated (MBI) Selangor or other suitable organisations.
Market opportunities together with Landasan Lumayan in Selangor and beyond.
How to enter?
Participants may post enquiries to:
• Email: smg@rantaupr.com.my
• All questions must be in English.